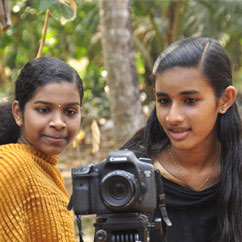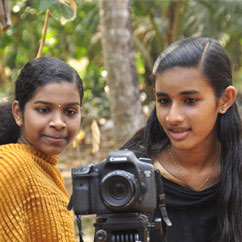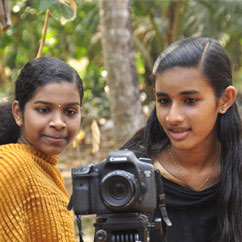 CFA brings to India for the first time an international filmmaking programme for children, Cinema Cent Ans De Jeunnesse, created and co-ordinated by Cinematheque Francaise, Paris running in fourteen countries across Europe and Great Britain. The Programme has been highly popular for its educational approach that nurtures ways of seeing along with imparting skills of expression through the cinematic medium.
This programme blends a structured learning experience with hands on training in making films that express their distinct Indian vision.
A unique feature of this program is that every year it dwells on one aspect of cinema. In the previous years, these have included light/shade, color, camera movement, hidden/revealed, foreground/background, Play, Spaces and the Stories They Tell , among others.The programme culminates in a film made by the participants on this theme.